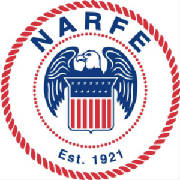 Welcome to our web site
of the National Active and Retired Federal Employees

Protecting the Future for Active and Retired Federal Employees
---
The Office of Personnel Management (OPM) officially announced the dates for the 2017 FEHB Open Season which will run from Monday, November 13 through Monday, December 11, 2017.
---
Strategic Planning Committee & Team Meeting

The Strategic Planning Committee represents all 10 regions, diverse backgrounds, experience in managing and leading, differing views, and knowledge of and sensitivity to the needs and interests of members. The Committee Objective is to fully discuss, evaluate and provide recommendations on important issues back to the Strategic Planning Team. The Team will review the recommendations with Federation Presidents and the NEB before the NEB updates the NARFE Strategic Plan.

Click on the latest information below:
MEETING SYNOPSIS - March 8 & 9, 2017
NARFE SWOT & Org Structure Doc
Strategic Plan Comm April 11 Meeting Synopsis
Strategic Plan Comm April 27TH Meeting Synopsis
Strategic Plan Comm May 8TH Meeting Synopsis
Strategic Plan Comm May 23rd Meeting Synopsis
---
NARFE
Take action now to defend your earned benefits by clicking
HERE.
---