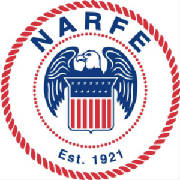 Welcome to our web site
of the National Active and Retired Federal Employees

Protecting the Future for Active and Retired Federal Employees
---
Colorado's 3rd Congressional District
For those who live in Colorado's 3rd Congressional District, Gail Schwartz (Democratic candidate) will meet with interested NARFE chapter members on Wednesday, September 7th from 3:30 pm to 5 pm in Pueblo.
We will have the opportunity to provide Ms. Schwartz with information about federal employees and retirees in Colorado and our concerns with pay, benefits, and recent Congressional actions/inaction. You can tell Ms. Schwartz firsthand about the challenges you are facing with your pay, annuity, benefits and agency/OPM services. We look forward to hearing Ms. Schwartz's views on our issues and proposed solutions.
The event will be held at the Steelworks Center of the West, 215 Canal Street, Pueblo, CO.
The best way to reach the Center is to take the Central Avenue exit from I-25, heading west. Turn left (south) on the first street after the exit -- Abriendo Ave. and proceed about 3 blocks to Canal Street. Turn left (east) into the Center's parking lot.
Tea, coffee and light snacks will be served. We have the room until 5pm. If you've never seen it before, allow an hour before the meeting to visit the wonderful exhibits in this museum on Pueblo's steelworks and mining history.
If you plan to attend, please RSVP to pamoore@ieee.org by September 5th.
Paula Moore, President, NARFE Pueblo Chapter 118
---
Take Action
NARFE
Take action now to defend your earned benefits, and report to the NARFE Legislative Department at
leg@narfe.org
.
---
Plan for attending the 2016 National Convention in Reno
"PROGRESS.PROTECT.PERSEVERE"
Sunday, August 28 through Thursday, September 1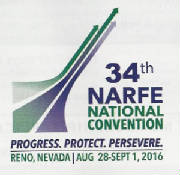 Grand Sierra Resort
2500 E Second Street
Reno, NV 89595
775-589-2000
Click on MENU item "34th National Convention" to the left