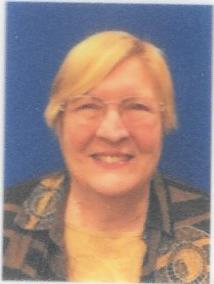 .
Paula Simmons, President
To all members and potential members,
As President of the Colorado Federation of National Active and Retired Federal Employees Association ("NARFE"), I welcome you to our website. This organization was established on July 5, 1962 but continues to change as conditions warrant. Many years ago, we added "Active" or current Federal employees as eligible members and changed our name to Active and Retired Federal Employees. Several years ago, we removed the mandate that a member must belong to a Chapter before belonging to the National Association. We also opened all voting to every member of the Association, under "One Member/ One Vote." Recently we opened our membership to anyone (over 18 years) who supports our goals and objectives. Previously, we required membership to be restricted to active Federal Employees and potential or current Federal Annuitants. This change is new and we encourage members of the military, friends and family members to join NARFE.
We encourage our Association members to be active and attend our conferences and legislative events. You do not need to be in a Chapter to be a Congressional District Leader ("CDL"). Colorado has seven Federal Districts each of whose elected representative is being contacted on a regular basis by NARFE CDLs and our Vice President of Legislation to discuss current House and Senate bills and proposals. Contact VP Legislation Pat Mather if you would like to be involved.
Another change this past year is the function of our semi-annual meetings. Reformulated from past conventions which spent its time on voting on proposals and candidates for national office, we now have conferences with speakers offering inspirational and practical information to members. Our Inaugural conference ("CONfed.18") was open to any member of the Federal community and the public. Fifty-eight current federal employees attended. The theme was LEARN, ADVOCATE, LEAD. I encourage all of you to consider attending the FEDcon20 in Phoenix, Arizona from August 30- September 1, 2020. The Colorado Federation offers $500 to help defray the cost of attending the Conference which is available to any member.
I would like to mention several NARFE charities, first is NARFE-PAC which raises donations to help federal lawmakers who support our goals and mission. In the last 24-month period, NARFE-PAC had a goal of raising $1 million and raised $1.5 million. There is more information about who, when and how decisions are made concerning this political organization. NARFE Chapter funds are not co-mingled or used in any way to support NARFE-PAC.
NARFE-FEEA was organized to help our members whether current or retired. NARFE-FEEA was formed after the success of the FEEA organization which only serves current Federal employees. NARFE-FEEA had 2 sub-groups- Disaster Relief and Scholarships. The Scholarship Fund has been closed, but there is plenty of money in the Disaster Relief program. If you or former co-workers live in one of the many US declared Disaster Zones, let them know that on the NARFE.org website there is a place to fill out an application for damage to their principal residence. It's only $500 but it can help.
NARFE is a grass-roots organization and still relies on our Chapter structure to accomplish our goals and mission. With 12 Chapters active in Colorado, they bear the burden of conducting the annual Health Fairs. They attend training with most of the top insurance companies to understand the plans and explain the different rates for the three insurance plans: self, self plus one and self plus family as well as the difference between the monthly (retiree) premium and the bimonthly (active employee) premium. At the Health Fairs, volunteers need to be familiar with other plans such as the Health Savings Account available only to actively employed federal workers. Each chapter conducts the Fairs uniquely. Some have their members attend the Health Fair at their regularly scheduled Chapter meeting, others invite Federal employees to their meetings or have several agencies meet at one central location. One of our chapters sets up their table at a community parade. Many chapters in the Denver to Pueblo area receive a list of agencies and the date and time of their assignment where they set up their own table amid the insurance companies. If you would like to learn more about insurance plans or volunteer opportunities, contact one of the Chapters near your residence.
Another area where the Chapters are valuable, their members organize and staff training sessions both as teachers and/or students. Chapter members also hear about opportunities to attend interesting programs which they might not have heard about from the community in which they live. Did you know that seniors need transportation to shopping or medical appointments? Chapters often get the call when help is needed. Service opportunities are often the subject of Chapter meetings.
Please visit all sections of this website to find what items will be of importance and valuable to you. Thanks for stopping by and come back again!
Paula Simmons
Colorado Federation President
NARFE'S MISSION STATEMENT
To support legislation beneficial to current and potential federal annuitants and to oppose legislation contrary to their interests.
To promote the general welfare of current and potential federal annuitants by advising them with respect to their rights under retirement laws and regulations.
To cooperate with other organizations and associations in furtherance of these general objectives.