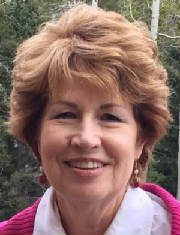 Vice President Pat Mather
Email: pamather@comcast.net
(303) 953-1146
Legislative Report –
NARFE will defend the earned pay, benefits and compensation of federal and postal employees and retirees.
NARFE's legislative staff starts by identifying actionable legislation and immediately makes the necessary phone calls, writes letters, makes visits to legislators, and testifies before Congressional committee hearings. At the beginning of the year, the staff prepares NARFE's Legislative Priorities for Congress, and at the end of the year, completes NARFE's Legislative Accomplishments.
NARFE's Legislative Action Center (narfe.org/legislation) is a one-stop shop for assisting NARFE members who want to get involved in national legislation. When you sign up for email, the staff will send out messages to give you the latest news on what is happening with bills that are pending before Congress that may affect your earned pay and benefits.
You will receive notice of webinars that are well prepared and very helpful for grassroots advocacy. On the website, you will find prepared letters that you can send to your senators and representative. NARFE suggests that you tailor your message so that it is more personal to you. Reaching policymakers in Washington only takes a few minutes. Use the toll free number for the U.S. Capitol – 1-866-220-0044.
You are encouraged to log on your legislator's website to enroll in their newsletter and you will get information on their current events, including any telephone or in-person town hall meetings that you can attend. The website will also allow you to schedule a meeting with your legislator.
As Vice President - Legislation, for the Colorado Federation of NARFE, it is my job to serve as a resource for the Congressional District Leaders, Senatorial Leaders, Chapter Presidents, and Legislative Chairs. It is my goal that we all work together to make our voices heard when we see national legislation that we either support or oppose that affects our federal and postal employees and retirees. I am available by telephone, email, and to provide training at your Chapter meeting, upon request.
Please support the legislators who support NARFE and its mission by giving to NARFE-PAC, NARFE's political action committee.
Thank you,
Patricia Mather
Vice President - Legislation
Colorado Federation of NARFE
---
BELOW ARE LINK TO CLICK ON:
Other items to download for your assistance:
click here for Leg Activities at the Individual Level
click here for NARFE Grassroots 101.pdf